K-12 EDUCATION
Facility Signage
Let 2/90 Sign Systems design a comprehensive wayfinding plan for your school.
TODAY THERE ARE MORE QUESTIONS THAN EVER, and 2/90 has ANSWERS™. Our dynamic solutions create a positive environment for students, visitors, and staff. They make navigating hallways or an entire campus simple and provide an attractive way to promote school spirit.
2/90 has offered a systems approach to signage since 1978. When message changes occur, simply replace inserts rather than entire signs. However, some signs rarely change. To complement our modular signage, 2/90 offers non-changeable signage for permanent messaging, helping clients meet budgetary requirements.
2/90's K-12 offering has two sign solutions: KlikLess and Plaques. Based on budget and required functionality, 2/90 will help you decide which one fits your needs.
Download K-12 Education Brochure
WE'VE GOT ANSWERS™!
Let us help you find your way.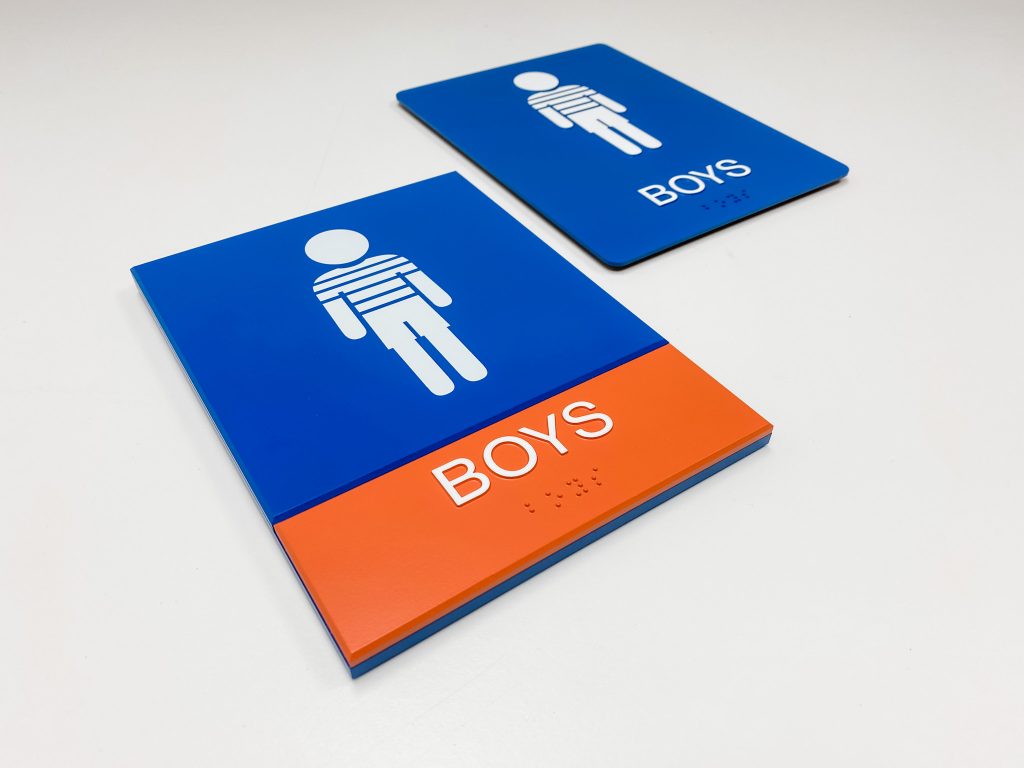 KLIKLESS
a cost-effective sign solution with a changeable paper insert option.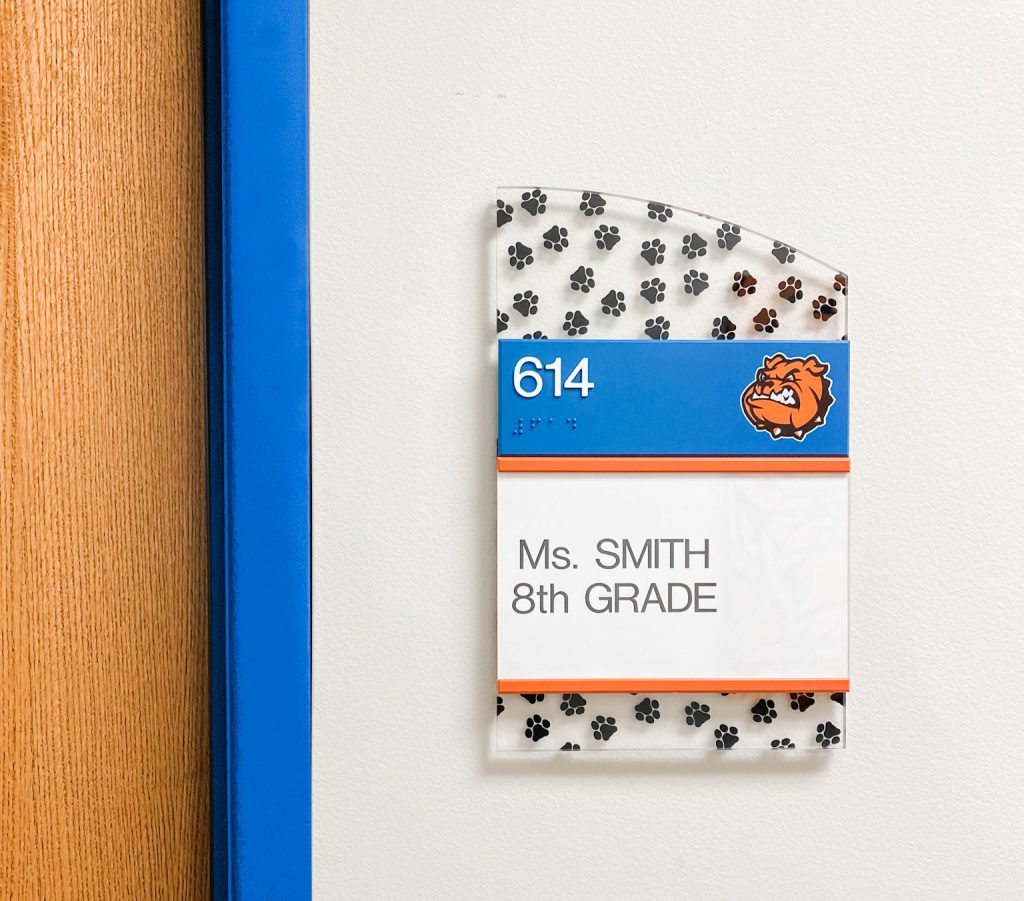 KlikLess is an economical alternative to 2/90's Klik Modular Sign System. Signs have the look and feel of their Klik counterparts while lowering overall project costs. The physical difference is that inserts are permanently attached to their baseplates. The paper insert option allows for limited changeability. Less modularity equals less cost
3/16" thick acrylic insert permanently attached to 1/4" thick acrylic baseplate
Beveled edges
Changeable paper inserts in painted aluminum window carrier with .080" non-glare lens
Photopolymer ADA graphics
Direct print non-ADA graphics
Tape mount unless otherwise specified
Available in one or two color option
Changeable insert option available by upgrading to Klik Modular Sign System
PLAQUES
a more cost-effective sign solution with non-changeable messages.
Changeable signage is essential for schools. However, some signs rarely, if ever, need to change. Plaques are a more cost-effective solution to identify, inform, regulate, and direct while providing ADA compliance.
.093" thick ABS plastic or photopolymer plaque
Round corners
Non-changeable
Photopolymer ADA graphics
Direct print non-ADA graphics
Tape mount only
Available in one color option only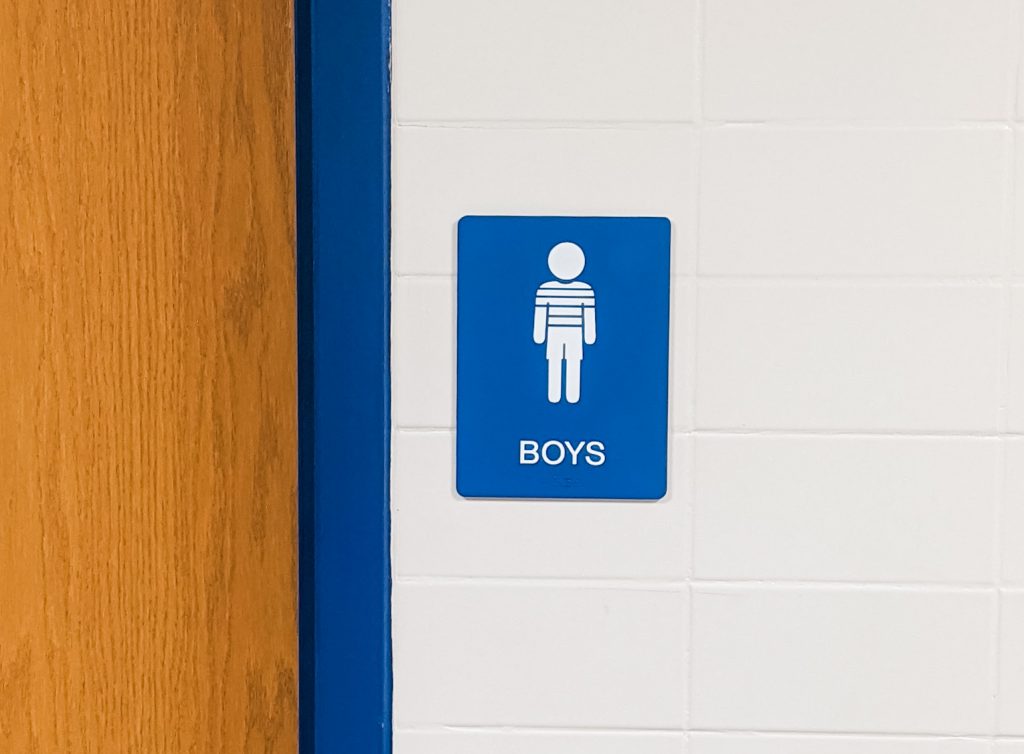 Specifications
down to the details.
2/90 Sign Systems knows how to get people from A to B. Simply send your school's floorplan to info@290signs.com and we will evaluate your current wayfinding program and offer solutions that create a positive experience for students, staff, and visitors.
To view our K-12 Education brochure, click here. For detailed product drawings, download here. More questions? Contact Client Services at 800.777.4310  for more ANSWERS.
A System for Change...we are here for you.
When, not if, change happens, 2/90 Sign Systems helps take the pain out of it.
During these uncertain times one thing is for certain; a changeable sign system is necessary to maintain clear and effective communications. 2/90's sign systems were designed for changeability. When messages change, simply replace inserts, not the entire sign!
With rapidly changing information, you need a sign system that can respond quickly and clearly. Plaques address an easy, inexpensive solution when communicating. However, they don't accommodate change and need to be thrown away at the end of life. It's not a sustainable way to sign an everchanging environment.
2/90 Sign Systems has been providing sustainable sign solutions for over 40 years. Whether departments are relocating or extra precautions are needed, 2/90's sign systems are ready to adapt. Let us help you find your way with our flexible products.