Klik™
Modular Sign System
When the path reveals itself, follow it.
The give and take of corporate life. Maybe it's an intense budget meeting, or a happy retirement party. No matter what's on the agenda, clear and professional signage from 2/90 Sign Systems ensures that employees and visitors alike find their way. Wherever wayfinding products are needed, there is a 2/90 Sign Systems solution that is helping people find their way.
Enhanced™

Enhanced allows you to incorporate additional imagery, a company logo or other visual elements to your Klik sign system. Choose from a selection of shapes, colors and materials that are in alignment with your company, building or brand.
In addition to the standard baseplate, five different shapes are available in a variety of patterns and colors. Choose an Arch, Curve, Diagonal, Quad or Wave shaped baseplate and add a backer in painted acrylic, laminate or pattern to make a statement.
Paper Inserts
Easily maintain changes in-house with paper inserts. Online templates and perforated paper create seamless updates. Paper is available in a variety of sizes, colors and textures. To change paper inserts, simply insert Allen wrench into the set screw at the bottom of the window insert then turn slightly to release protective lens and paper insert.
The color of the Klik baseplate matches the top insert. Custom colors can be specified to create a design statement.
SmartInsertTM
Display different messages, revealing or concealing them when needed. Any sign with an insert ranging from 1" to 4" high can accommodate a Reveal Insert accessory.
SmartStrip

TM
Hold a variety of messages by adding our SmartStrip accessory to your signs. SmartStrip is available as an accessory to any of our signs or can be purchased separately. When purchased separately, they can be installed next to a sign or used alone to hold messages or postings.
Changeable signage is essential for any facility. But some signs rarely, if ever, need to change — that's why we created Klikless. The signs have the look and feel of their Klik counterparts while lowering the overall project costs. The physical difference is that inserts are permanently attached to the baseplate, an economical solution for regulatory and life-safety signs.
When you choose KlikLESS by 2/90 Sign Systems, you get the same great product with LESS modularity, therfore LESS cost.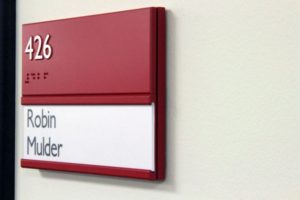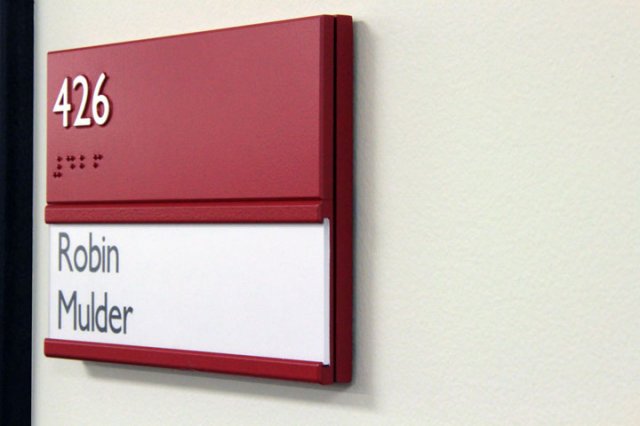 Whether you're in healthcare, education, retail, public housing, parking, transportation or more, Essentials is an "Anxiety Remover" only 2/90 Sign Systems can offer. With Essentials you simply choose your style: Arc, Slide or Klik, and then your 2/90 Sign Systems expert will create an Essentials program-package that covers all the bases – the signs you want, and most importantly, the signs you need. We can even help install and maintain them for you.
When you choose Essentials by 2/90 Sign Systems, we remove any and all concerns about getting it right – the 1st time.