COVID-19 Response
We're In This Together
A System for Change... We Are Here for You.
When, not if, change happens, 2/90 Sign Systems helps take the pain out of it.
During these uncertain times one thing is for certain; a changeable sign system is necessary to maintain clear and effective communications. 2/90's sign systems were designed for changeability. When messages change, simply replace inserts, not the entire sign!
With rapidly changing information, you need a sign system that can respond quickly and clearly. Plaques address an easy, inexpensive solution when communicating. However, they don't accommodate change and need to be thrown away at the end of life. It's not a sustainable way to sign an everchanging environment.
2/90 Sign Systems has been providing sustainable sign solutions for over 40 years. Whether departments are relocating or extra precautions are needed, 2/90's sign systems are ready to adapt. Let us help you find your way with our flexible products.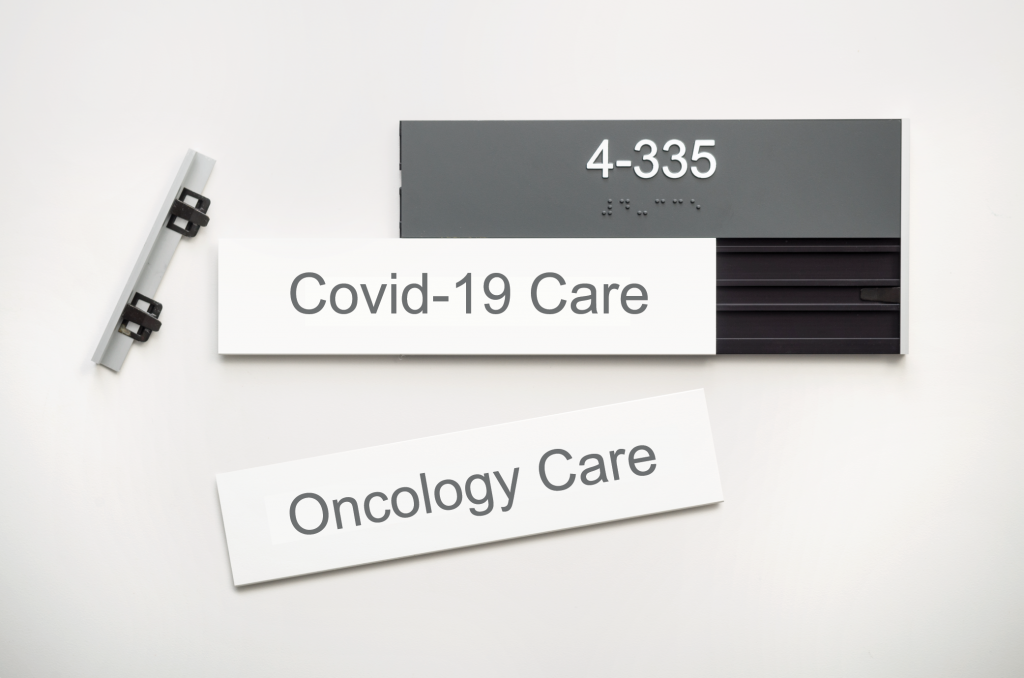 Social Distancing
We're in this together.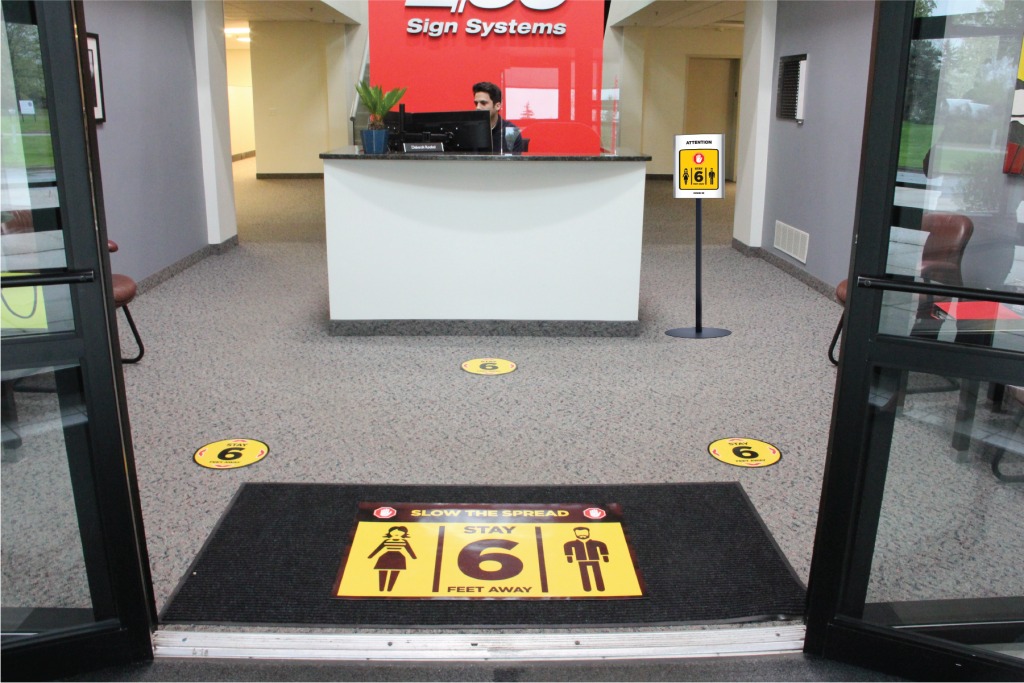 "Back to Work" Product Offering
In addition to changeable signage, 2/90 also offers a series of products to help you get "Back to Work". These products include floor decals for social distancing, window signs to hold custom paper messages, and protective barriers to prevent the spread of germs.
Communicate Critical Care
Clearly and securely.
VITALSIGN
2/90's VitalSign communicates critical care information to hospital staff, visitors, and patients. VitalSign is the only non-touch patient information system available. Self-contained messages are revealed using a magnetic tool, keeping messages secure while preventing the spread of infectious disease. By eliminating the extended message tabs, germs have nowhere to hide.
A Window Insert option accepts paper or cleanable acetate messages to share additional information. Or choose the SmartStrip option to hold temporary laminated messages. Design your own or let us help!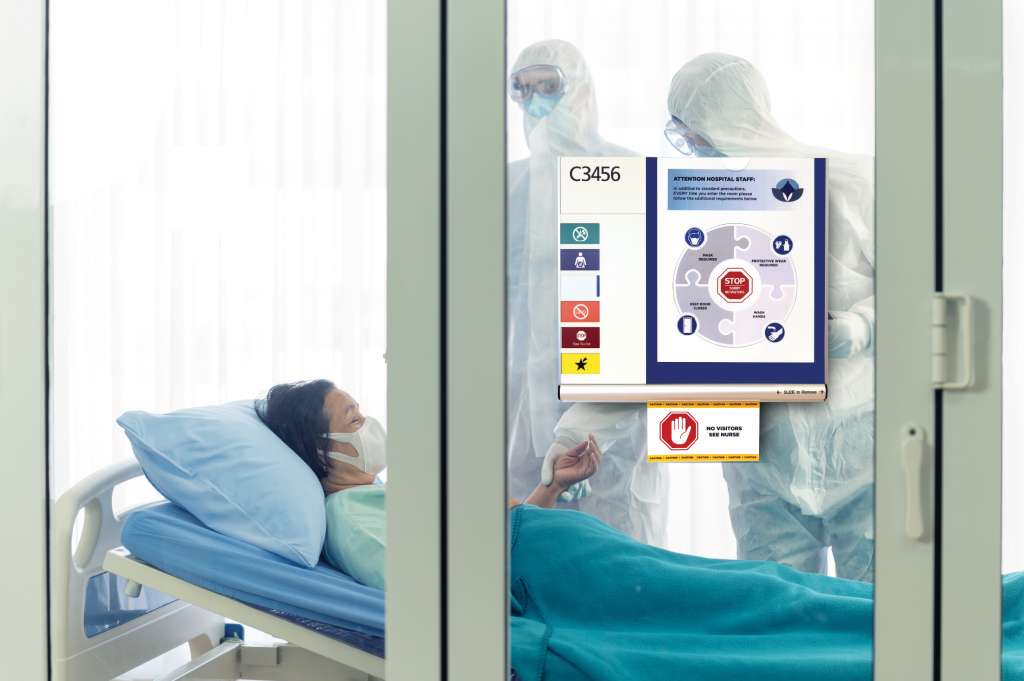 Patient Safety
Going the extra mile.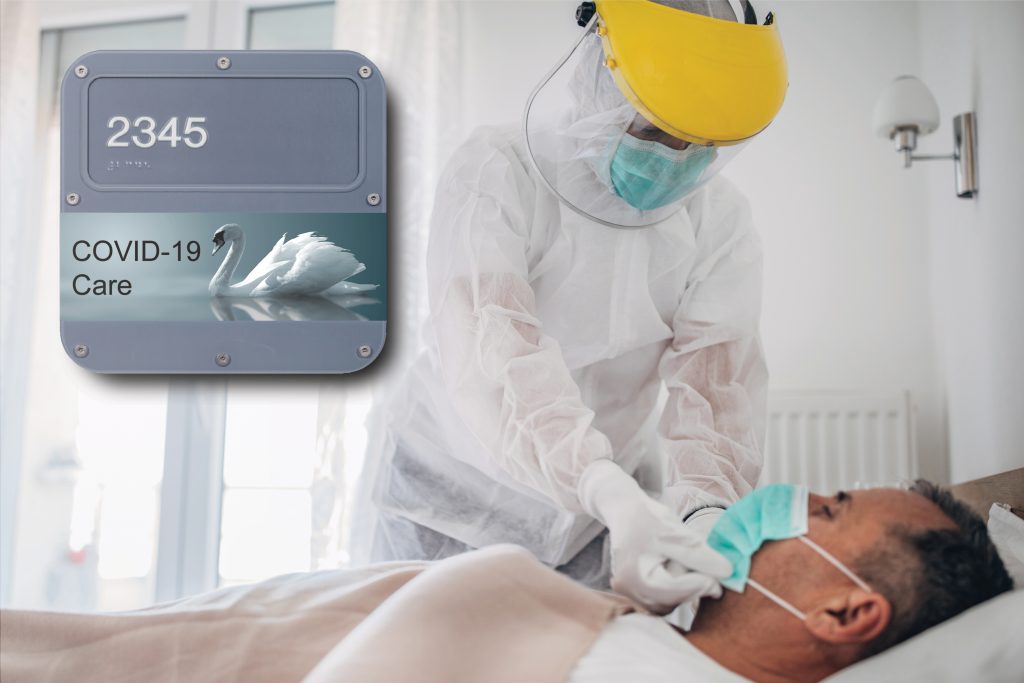 HELP PROTECT THE PEOPLE IN YOUR CARE
SafeCare Signs were designed with patient-safety in mind. This new product line of ligature-resistant signage is ideal for any facility where safety or durability are key factors. Paint and graphics are subsurface which guards against tampering and allows the surface to be cleaned easily. 2/90 is proud to say it's the only American-made sign system featured in the New York State Office of Mental Health Safety Standards.
Directional Aid
Getting it right the first time.
MAKE SURE NO ONE IS WITHOUT DIRECTIONAL AID
Hospital visitors and patients often have a lot on their minds. Navigating through a facility should not be one of them. 2/90 Sign Systems provides turnkey wayfinding solutions that are designed with people in mind. 2/90's interior and exterior directories communicate clearly to visitors to ensure they find their way.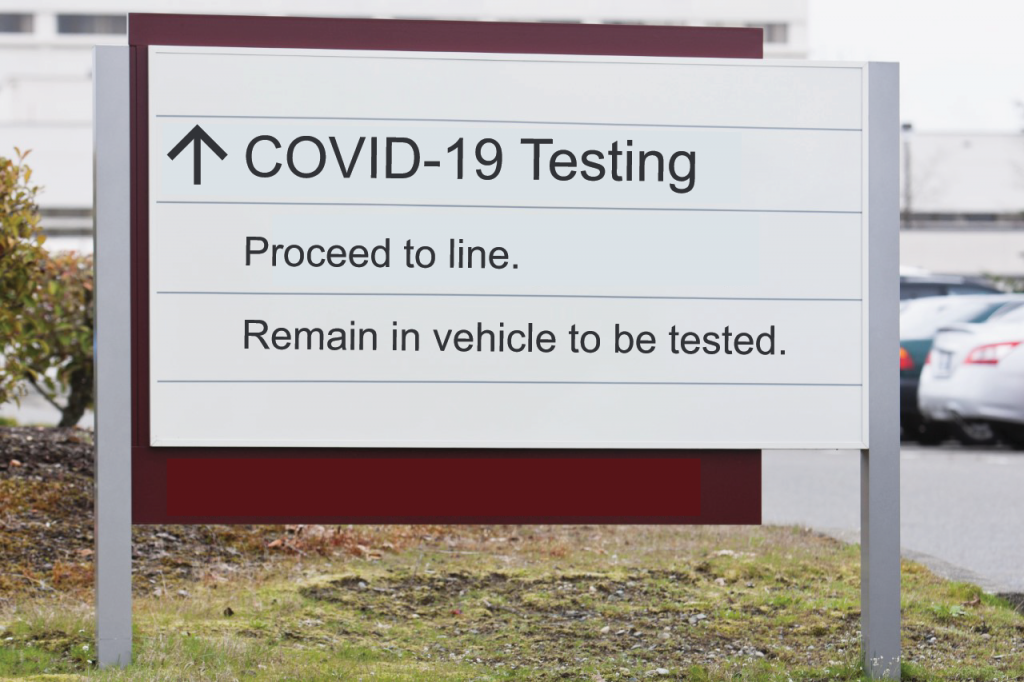 Need to Say More?
Let's talk.
MESSAGES™ Window Signs
2/90 Sign Systems window signs provide communication where it matters most. The right message, in the right location, at the right time makes all the difference to ensure everyone has the information they need now.
CDC Guidelines
Download window messages.
For your convenience, we've downloaded a few COVID-19 related messages to use in your facility to inform staff and visitors. In addition to general messages, we also included healthcare-specific messages. Information continues to change, so please visit the
CDC
for additional messaging.
2/90 Complementary Messages
2/90 Complementary Messages
290 Window Sign – Social Distancing Wear A Mask_Yellow_8.5″ x 11″ (PDF)
290 Window Sign – Social Distancing_Yellow_8.5″ x 11″ (PDF)
290 Window Sign – Mask Up_Yellow_8.5″ x 11″ (PDF)
290 Window Sign – Social Distancing_White_8.5″ x 11″ (PDF)
290 VitalSign Window Insert – Extra Precaution_8.5″ x 11″ (PDF)
290 SmartStrip – Stop No Visitors Allowed_4″ x 6″ (PDF)
System Signage
Ready for anything.
Whether you're in healthcare, commercial, education, or government, Essentials is an "Anxiety Remover" only 2/90 Sign Systems can offer. With Essentials simply choose your style: Arc, Slide, or Klik, and then your 2/90 Sign Systems expert will create an Essentials program-package that covers all the bases – the signs you want, and most importantly, the signs you need. We can even help install and maintain them for you.
When you choose Essentials by 2/90 Sign Systems, we remove any and all concerns about getting it right the first time.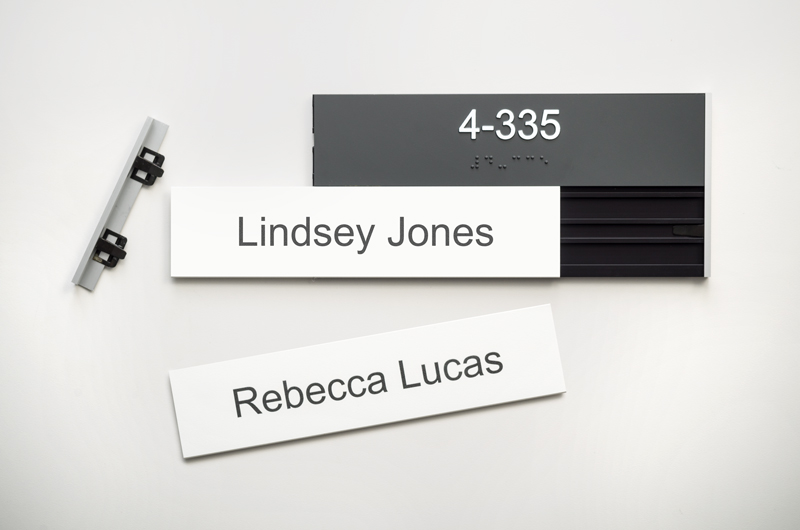 Request a Quote from 2/90 Sign Systems
Request a Brochure from 2/90 Sign System