InfoBoard Support
Support and specification information.
Choose from 8 standard shapes.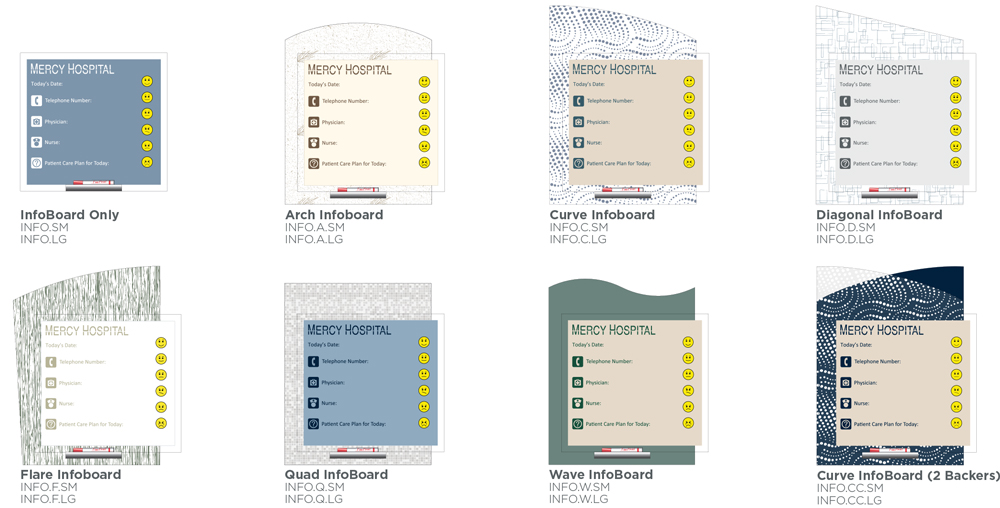 Available in 13 configurations with over 20 patterns and unlimited colors and materials to complement any environment.
View Standard Colors and Finishes
Template can be enhanced with one or two backers. Choose template only (INFO.SM), one backer (INFO.C.SM), or two backers (INFO.CC.SM).
InfoBoard is available in two sizes:
Small: 12"H x 11"W, with enhanced backer approx. 16.5"H x 12"W
Large: 16"H x 17"W, with enhanced backer approx. 21"H x 18.5"W
Each InfoBoard comes with an anodized marker holder and a dry erase marker. Add your logo to one of our four standard templates or create a custom template unique to your environment. InfoBoard is available with tape mount only. Secure mount with silicone.
Do you have custom sizes or needs? Let's talk. Contact Client Services at 800.777.4310.