Streamline your process with select programs from quick-ship to special buying groups. Do you need something specific? Call us a to learn what 2/90 Sign Systems can do for you.
Re-Order
Need replacement parts fast?
Change is inevitable in all work environments. Express coupons allow for managing change easily, quickly and cost-effectively.
Need new name sign inserts? Just redeem a coupon by filling out the electronic coupon form, email your unique coupon information to coupons@290signs.com and we'll ship your product in as little as 48 hours! No Purchase Orders. No shipping costs. Save money.
Coupon Books are available in standard lots of 10, 25 and 100 coupons.
Download Electronic Coupon Form
View Full Sign Example View Insert Only Example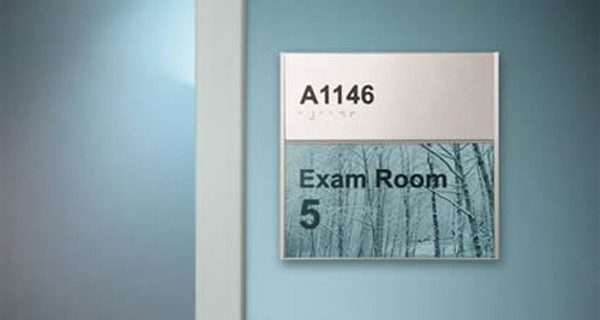 Coupon Redemption Program
One Coupon is valid for your choice of:
Replacement Insert (RI) up to 24 sq. inches with direct print, vinyl or laser print copy
Pre-spaced vinyl copy up to 24 sq. inches
Five sheets of 2/90 Sign Systems window insert paper of any standard size and color.
Additional Coupons for your choice of:
Add (1) coupon for full sign up to 24 sq. inches
Add (1) coupon for subsurface (SSC) copy; lead-time 1 week
Add (1) coupon for existing custom color-match
Add (1) coupon for express shipping (UPS/FEDEX)
Add (2) coupons for ADA, silkscreen, engraved copy; lead-time 2 weeks
Redeem Coupons for ANY signage need:
Good on any 2/90 Sign Systems product or service.
2/90 Sign Systems Express Coupons have a redemption value of $30.00 List per coupon.
Contact 2/90 Sign Systems Client Services for a General Redemption Coupon quote.
Program Terms and Conditions:
Freight costs are included on all coupon redemption purchases.
Coupon redemption purchases ship via US Mail or best method. Express shipping via UPS or FEDEX is available for additional coupon redemption(s).
Coupon book purchase must be paid for in full prior to redemption of coupons.
General redemption coupon purchases are limited to 100 coupons per transaction.
Coupons are valid for two years from date of purchase. Expired coupons have no redeemable value.
Certain exclusions may apply; contact Client Services if you have any questions.
Download Copy Option Application Descriptions
To purchase coupon books, please email info@290signs.com.
Government
Two ways to procure signs for government needs.
Government clients can procure 2/90 Sign Systems products and services in 2 ways: GSA Schedule or GSA Advantage.
Enjoy the lowest discount available through GSA Schedule or purchase select products and services online at GSA Advantage. Agencies have the confidence that orders placed with 2/90 Sign Systems are deemed to be best value by reason of accessing a pre-negotiated contract representing prices that meet or beat private sector pricing. This flexibility to access any government procurement contract allows agencies to satisfy their facility signage requirements in a method that best suits their needs.
2 Government Programs to Choose From:
Enjoy our 'Most Favored Customer' pricing. All 2/90 Sign Systems interior and exterior products, in addition to wayfinding and installation services, are available on GSA Contract No. GS-07F-0265N. You're assured of receiving the same high quality signage and services that are provided to the commercial markets.


Why GSA?
Agencies can have the confidence that orders placed with 2/90 Sign Systems are deemed to be best value by reason of accessing a pre-negotiated contract that represents a vendors "most favored customer" pricing. Additional discounts may apply to high volume projects.
Orders placed against GSA contracts using the procedures in Federal Acquisition Regulation (FAR) 8.4 are considered to be issued using full and open competition (reference FAR 6.102(d)(3)).
Agencies have the option of involving local servicing dealers, though orders are placed directly with 2/90 Sign Systems. Ordering can also be executed through the GSA Advantage on-line shopping site.
2/90 Sign Systems is committed to customer satisfaction and stands behind all products and services.
GSA is a self-funded program
Select 2/90 Sign System products are available online through GSA Advantage.
Contact Client Services for the complete 2/90 Sign Systems offering of products and services through the GSA Schedule.