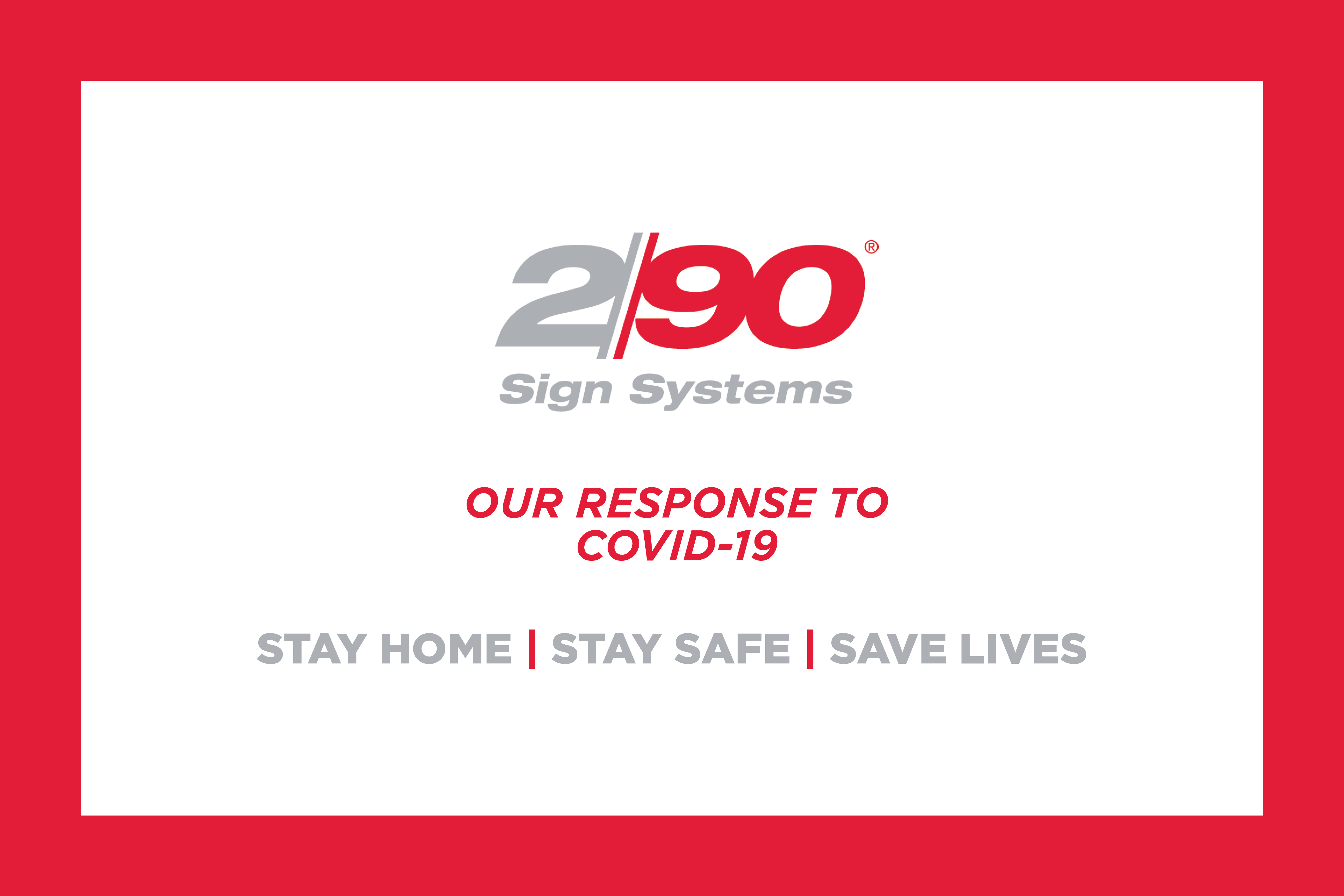 May 12th UPDATE:
Under the Executive Order 2020-21 issued by our governor, Michigan's shelter-in-place order has been extended through May 28th.
During this pandemic, a remote team of Sales and Client Service members have been available to answer questions, provide quotes and process orders. Our manufacturing team operated under heightened safety protocol while producing essential orders. As of May 11th, our governor gave the green light to open manufacturing for ALL orders. All email is being monitored and will be answered during business hours. All inquiries can be sent to info@290signs.com to be directed to the appropriate team member.
We appreciate your business and look forward to helping you with your wayfinding needs. Stay safe and healthy!