SOCIAL DISTANCING
Product Offering
We're in this together. 2/90 Sign Systems is ready to help.
2/90 Sign Systems has been providing wayfinding solutions for over 40 years. Our sign systems respond quickly and clearly when change happens. In addition to changeable signage, 2/90 also offers a series of products to help you get "Back to Work". These products include floor decals for social distancing, window signs to hold custom paper messages, and protective barriers to prevent the spread of germs. We are here for you!
Contact us at 800.777.4310 or info@290signs.com for "Back to Work" needs today!
---
Request a quote from 2/90 Sign Systems for your signage project today!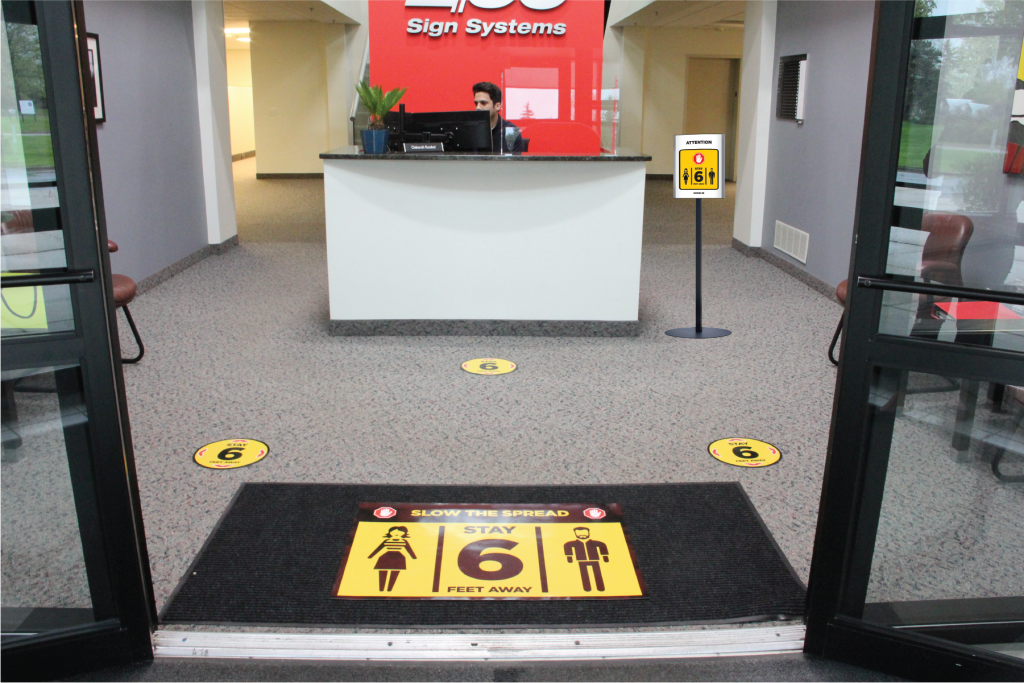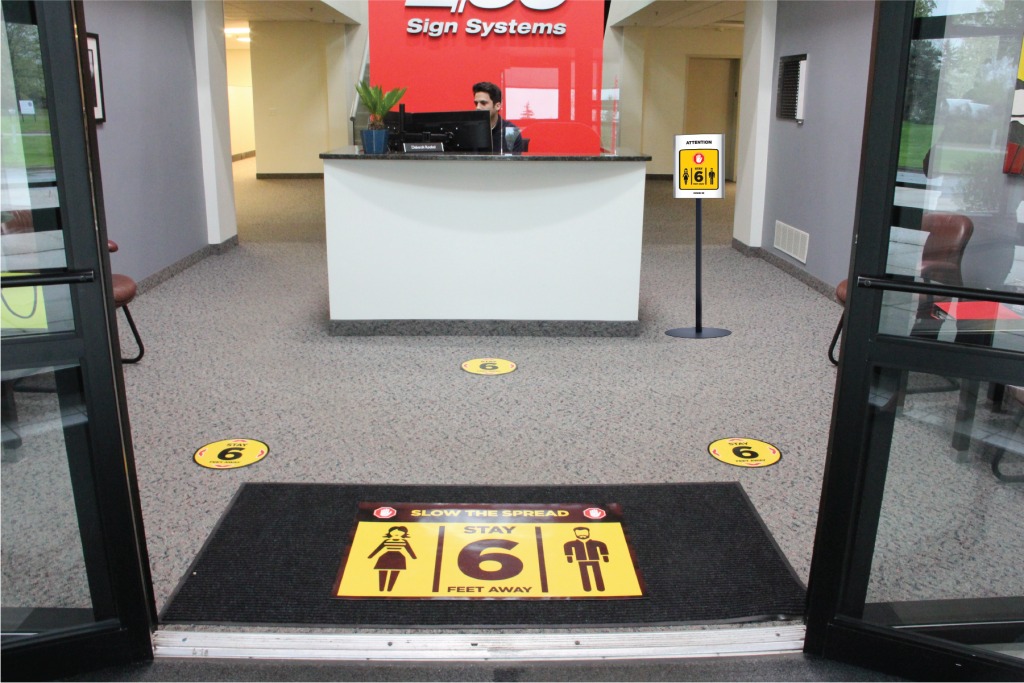 Step On It™
Floor decals.
Promote healthy social distancing with strategically placed floor decals available in a variety of sizes and shapes for carpet, hard floors, and outdoor applications. 2/90 Sign Systems introduces Step On It Floor Decals to help everyone navigate safely through your interior and exterior space. Floor decals are installed easily with peel and stick adhesive and are durable up-to six months.

12″ Small Arrow Circle
IFD-AR | EFD-AR
Interior and Exterior Floor Decal
12″ Small Circle
IFD-SM | EFD-SM
Interior and Exterior Floor Decal


17.25″ Large Circle
IFD-LG | EFD-LG
Interior and Exterior Floor Decal

2'x3′ Rectangle

RIFD | REFD
Interior and Exterior Floor Mat
2/90 Sign Systems' Messages Window Signs provide communication where it matters most. The right message, in the right location, at the right time makes all the difference to ensure everyone has the information they need. Signs ship with complementary paper message or print your own. Sign finishes are black and Arc freestanding sign includes natural aluminum edge rails. KlikLess includes adhesive wall mount.
KlikLess Landscape Window Sign

KLWS-8.5X11
Black Wall Mounted
KlikLess Portrait Window Sign

KLWS-11×8.5
Black

Arc Freestanding Sign
A-FS-11X8.5X48
Black with Satin Natural Edge Rails
2-sided Viewing Area
Gesundheit™
Protective barriers.
In Germany, it is polite to say "gesundheit" after someone sneezes, which means "health". 2/90 Sign Systems introduces Gesundheit Protective Barriers to help stop the spread of germs and promote good health. Gesundheit is available in 1/4″ clear acrylic with freestanding and panel mount option.
Small Freestanding Barrier
FSPB-SM
23.5″x27″x.25″

Large Freestanding Barrier
FSPB-LG
30″x36″x.25″
Panel Mount Barrier

PMPB-SM
31.5″x23.5″x.25″
Specifications
Down to the details.
Lead-times in as little as one week. Minimum orders may apply. Volume discount pricing available for certain products. Due to the high demand of these products, prices and lead-times are subject to change.
For detailed specification sign drawings, download here. Contact Client Services at 800.777.4310 or info@290signs.com for pricing and additional sizes or finishes.
Printable Messages
We're here to help.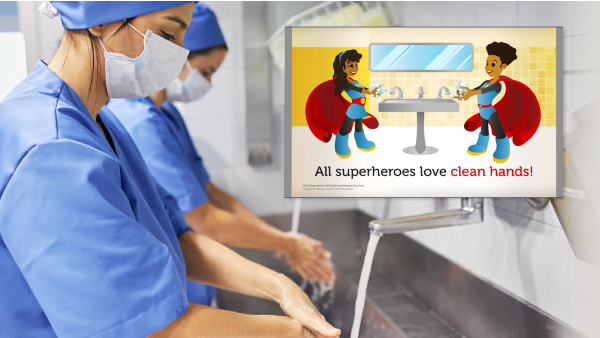 For your convenience, we've downloaded a few CDC COVID-19 related messages to use in your facility to inform staff and visitors. In addition to general messages, we also included healthcare-specific messages along with 2/90 complementary messages. Information continues to change, so please visit the
CDC
for additional messaging.
A System for Change... We Are Here for You.
During these uncertain times one thing is for certain; a changeable sign system is necessary to maintain clear and effective communications. 2/90's sign systems were designed for changeability. When messages change, simply replace inserts, not the entire sign!
With rapidly changing information, you need a sign system that can respond quickly and clearly. Plaques address an easy, inexpensive solution when communicating. However, they don't accommodate change and need to be thrown away at the end of life. It's not a sustainable way to sign an everchanging environment.
2/90 Sign Systems has been providing sustainable sign solutions for over 40 years. Whether departments are relocating or extra precautions are needed, 2/90's sign systems are ready to adapt. Let us help you find your way with our flexible products.
When, not if, change happens, 2/90 Sign Systems helps take the pain out of it.