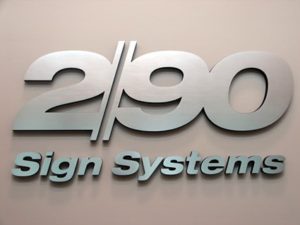 2/90 Sign Systems is the evolution of the original wayfinding system first created by Charlie Tyke in 1978. We are the pioneers in the wayfinding industry, with an extensive line of long-lasting, modular products that are designed and manufactured in the United States to the highest quality. We offer turnkey, regulation compliant wayfinding solutions from concept and design to installation, maintenance and repair.
Wherever wayfinding products are needed, 2/90 Sign Systems is ready to help design professionals, facility owners and more with our unparalleled products, knowledge and service. Whether you're updating an outdated wayfinding system to meet current regulations, or you're implementing a system in a new, refurbished, or expanding facility, 2/90 Sign Systems is helping people find their way.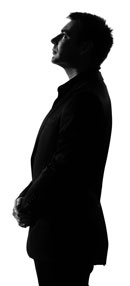 2/90 Sign Systems is an employee-owned company with over 90 owners dedicated to producing quality signage products, systems, consultation and more for our customers.
2/90 Sign Systems is an industry leading architectural signage company developing comprehensive interior and exterior wayfinding systems for commercial and government clients.  With more than 40 years of experience in planning, fabricating, installing and maintaining signage systems, 2/90 has a proven history of successfully managing comprehensive signage projects for clients across the country.
Installation Services Coordinator
2/90 is currently seeking a Services Coordinator to facilitate and execute installation services for client projects by working closely with installers, vendors and customers.
Day-to-day responsibilities include functioning as a point-of-contact for a variety of personnel, generating installation quotations and issuing purchase orders, coordinating with internal departments and external vendors, and resolving challenges that occur throughout the planning and execution process.
Qualifications include:
College degree, 2 years related experience, or an equivalent combination of both.
Excellent communication, mathematical, organizational skills, attention to detail and reasoning ability.
Previous experience in Customer Service is preferred, and related signage industry experience is highly beneficial.
Must be highly organized, a skilled problem solver, and able to perform under pressure with time-sensitive deadlines.
2/90 is a fast-growing, industry leader offering both long term job stability and career advancement opportunities.  2/90 offers a competitive compensation package with base hourly wage, a comprehensive health benefits package, retirement benefits incl. 401(k) and ESOP stock ownership program participation, paid vacation time and paid holidays.
2/90 is an Equal Opportunity Employer.  If you are interested, please email your resume to hr@290signs.com.
Field Sales
2/90 Sign Systems is always on the lookout for sales professionals with signage or contract furniture experience. If you are an independent manufacturer's representative in need of a quality product line to complement your current offerings, or want to represent our products exclusively, we want to hear from you. If you are interested, please email your resume to info@290signs.com.
Apply today and become part of the 2/90 Family!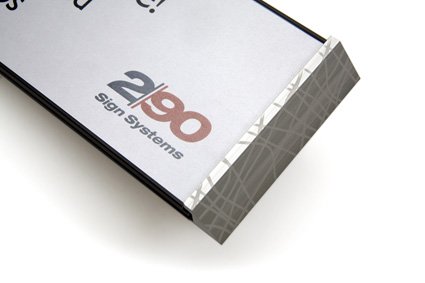 Although signs do not hold a specific place within the widely recognized LEED rating system, incorporating modular signs in a facility is a key factor in sustainable design. The US Green Building Council agrees. It selected 2/90 Sign Systems Slide window inserts with paper, for workstations at its headquarters in Washington, D.C.
Sustainable Product
2/90 proudly manufactures recyclable signage and employs initiatives to conserve precious natural resources. Our products are modular, easy to change, and 100% recyclable. Their modular nature extends their useful life and allows the components to be separated at the end of usage for reuse and recycling.
Responsible Business
Not only do we strive to provide a sustainable product, we also manufacture it with a minimal carbon footprint. 2/90 Sign Systems is committed to researching ways to incorporate recycled and low environmental impact materials into our products with the belief that environmental responsibility and stewardship benefits all of us.
Download Sustainability Green Statement